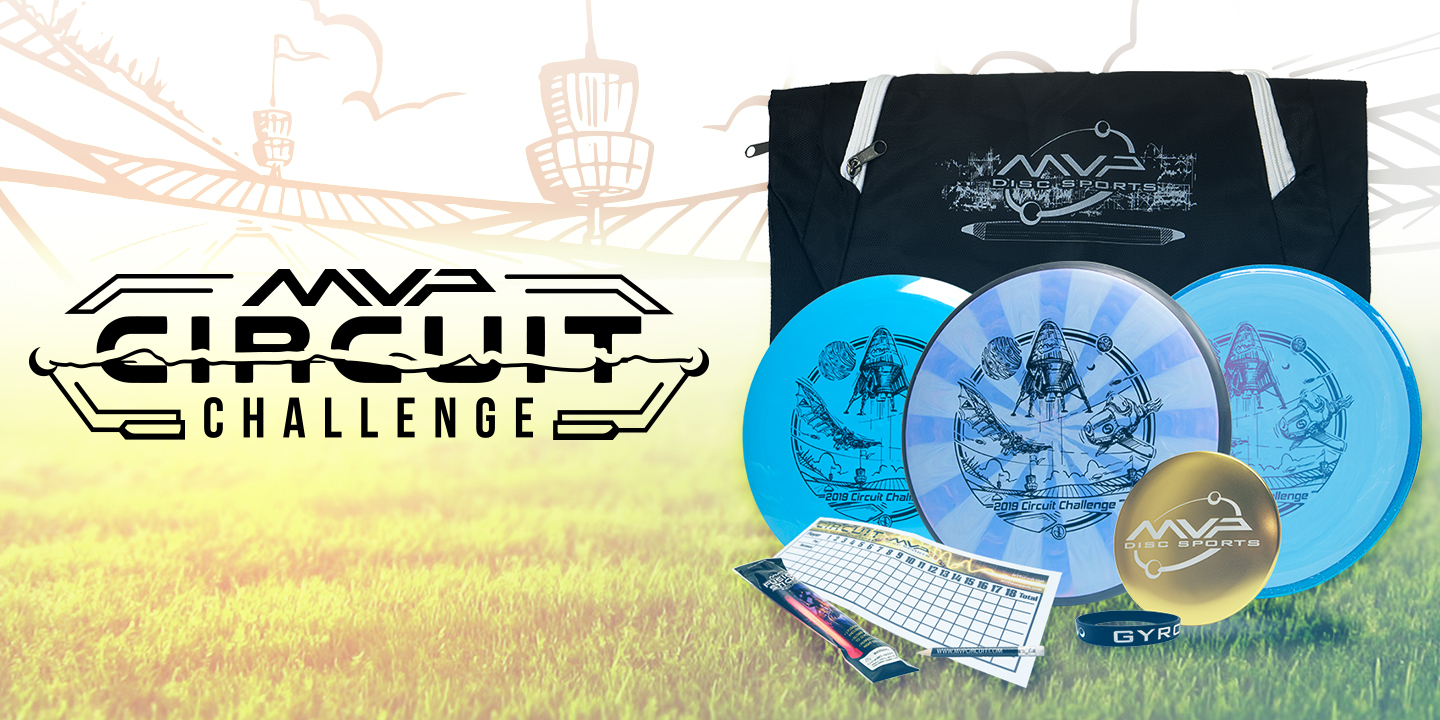 MVP Circuit Challenge is an event designed to promote disc golf to new players, introduce players to the MVP Disc Sports brand and products, and serve as a gathering for existing MVP Fans. This event can serve as a players package for a traditional tournament or as a three-disc challenge with all players using exclusively the players pack discs. Circuit Challenge players packs often include existing MVP molds in a newly released plastic type or possibly unreleased prototype discs.
MVP Circuit Challenge
The 2019 Disc Golf season is underway and it's time for the 2019 MVP Circuit Challenge!
The 2019 MVP Circuit Challenge player's packs features the MVP Atom Putter in Cosmic Electron Plastic, the first release of the Axiom Pyro Midrange in Prism Neutron Plastic, and the fan favorite Neutron Trace from Streamline. Also included in the player's pack is a wide assortment of accessories including the MVP Drawstring Bag, MVP Events Scorecard, MVP Pencil, MVP Metal Mini Driver, Fusion Glow Stick, MVP Wristband.
The MVP Circuit Challenge is available to be run May 25th through September 1st, 2019.
Recommended entry fee for an MVP Circuit event is $35.  This includes a Player's Pack worth over $60, one round of competitive golf, and numerous side games with prizes on the line.
2019 Circuit Challenge Player's Packs
For a great player's pack with exclusive disc runs, make your event an MVP Circuit Challenge! The 2019 player's pack is phenomenal with the first look at the Axiom Pyro Midrange and Cosmic Electron Plastic with the MVP Atom Putter. To round out the three-disc set, Streamline is making its Circuit Challenge debut with the versatile Neutron Trace Driver.
The 2019 Circuit Events discs will feature art from guest artist John Dorn!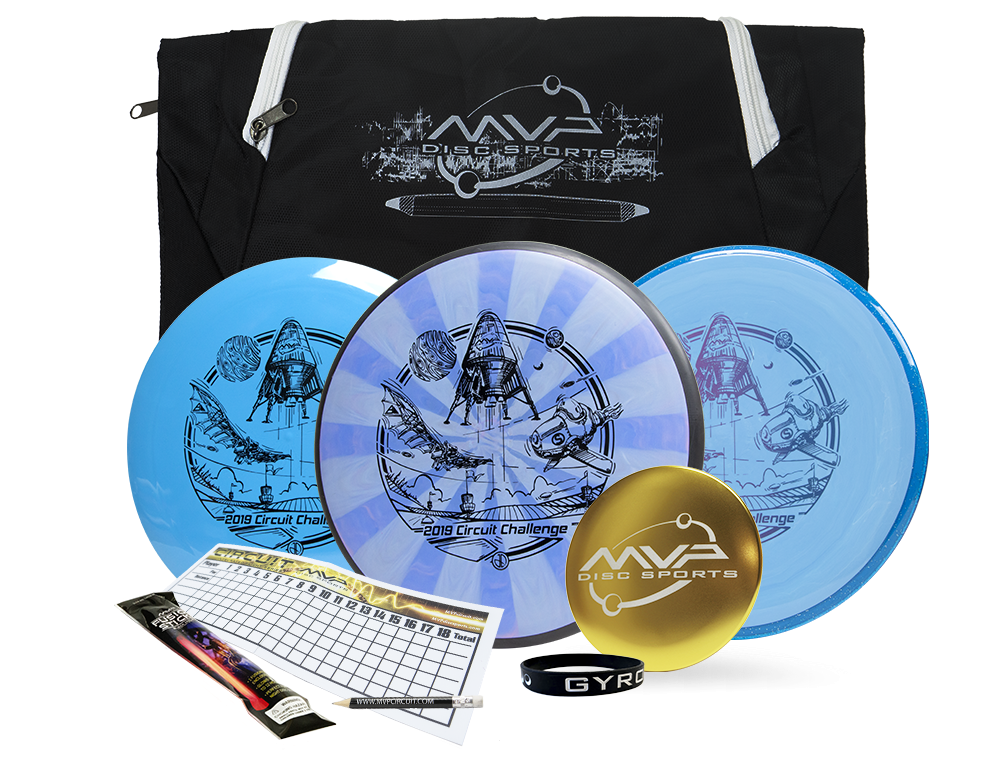 Player's Pack:
MVP Atom Putter in Cosmic Electron Medium Plastic
Axiom Pyro Midrange in Prism Neutron Plastic
Streamline Trace Distance Driver in Neutron Plastic
MVP Drawstring Bag
MVP Events Scorecard
MVP Pencil
MVP Metal Mini Driver
Fusion Glow Stick
MVP Wristband
About the Player's Pack Discs:
First MVP Putter in Cosmic Electron Plastic!
Low profile, reserved glide, and straight flights
New spectrum of color combinations
Speed 3 | Glide 3 | Turn -0.5 | Fade 0
The debut of the Axiom Pyro Midrange in the all-new Prism Neutron Plastic!
14.5 mm Overstable Midrange Driver with grippy Neutron Core and ultra durable Proton rim
Defining flight characteristic is overstability with more glide than the MVP Deflector
Speed 5 | Glide 4 | Turn 0 | Fade 2.5
Streamline Trace in Neutron Plastic
Streamline's first appearance in the Circuit Challenge!
Straight to stable controllable Distance Driver
Speed 11 | Glide 5 | Turn -1 |Fade 2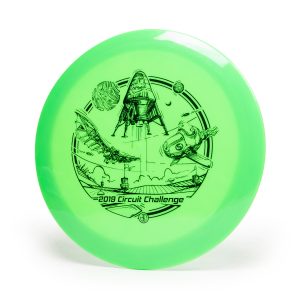 2019 Prize Packages
With an increase in the size of the player's pack, we have changed the Prize Packages to an optional purchase.
TDs will still receive a complimentary player's pack, all-metal event coordinator trophy, and Circuit Challenge Winner's trophy.
As with previous years, MVP has always pushed the envelope with new and exciting discs and features. This year is no different. In addition to the extra event options such as the putting competition, and drivers showcase, MVP is proud to announce:
Optional Prize Packages:
$50 – 10 Premium Disc Assorted Pack
$100 – Events Sponsorship Pack  #1
$100 – Events Sponsorship Pack #2
---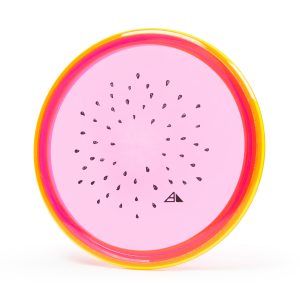 And the 2019 Watermelon is… PRISM PYRO!
During the 2019 Circuit Challenge, the Limited Edition Watermelon Prism Proton Pyro disc will be available. The Watermelon Prism Proton Pyro will be breaking new ground with the series adding the transparent core and rim combination giving this run a unique candied look.
Watermelon Prism Pyro – Circuit Event Fundraiser