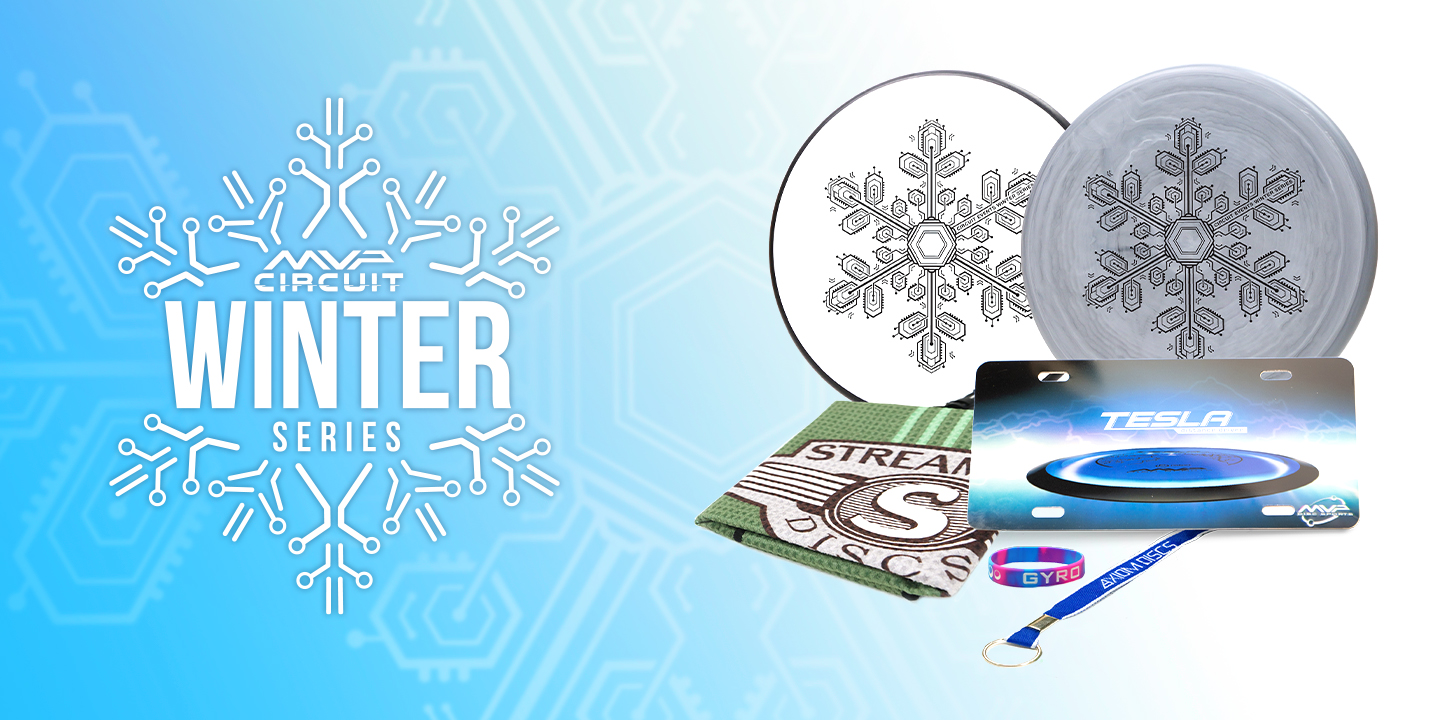 For a great players pack with exclusive disc runs, make your winter event an MVP Winter Series!
The 2020 MVP Winter series features a previously unreleased Electron Medium Entropy from MVP Disc Sports and Electron Medium Stabilizer by Streamline Discs.
The Winter Series is extended through August 2020.
Recommended entry fee for a Winter Series event is $26.
2020 Player's Pack Includes:
MVP Entropy –  Overstable dependability in Electron medium plastic
Streamline Stabilizer – Overstable control in Electron medium plastic
Trifold Towel
Axiom Wristband
License Plate
MVP Fusion Stick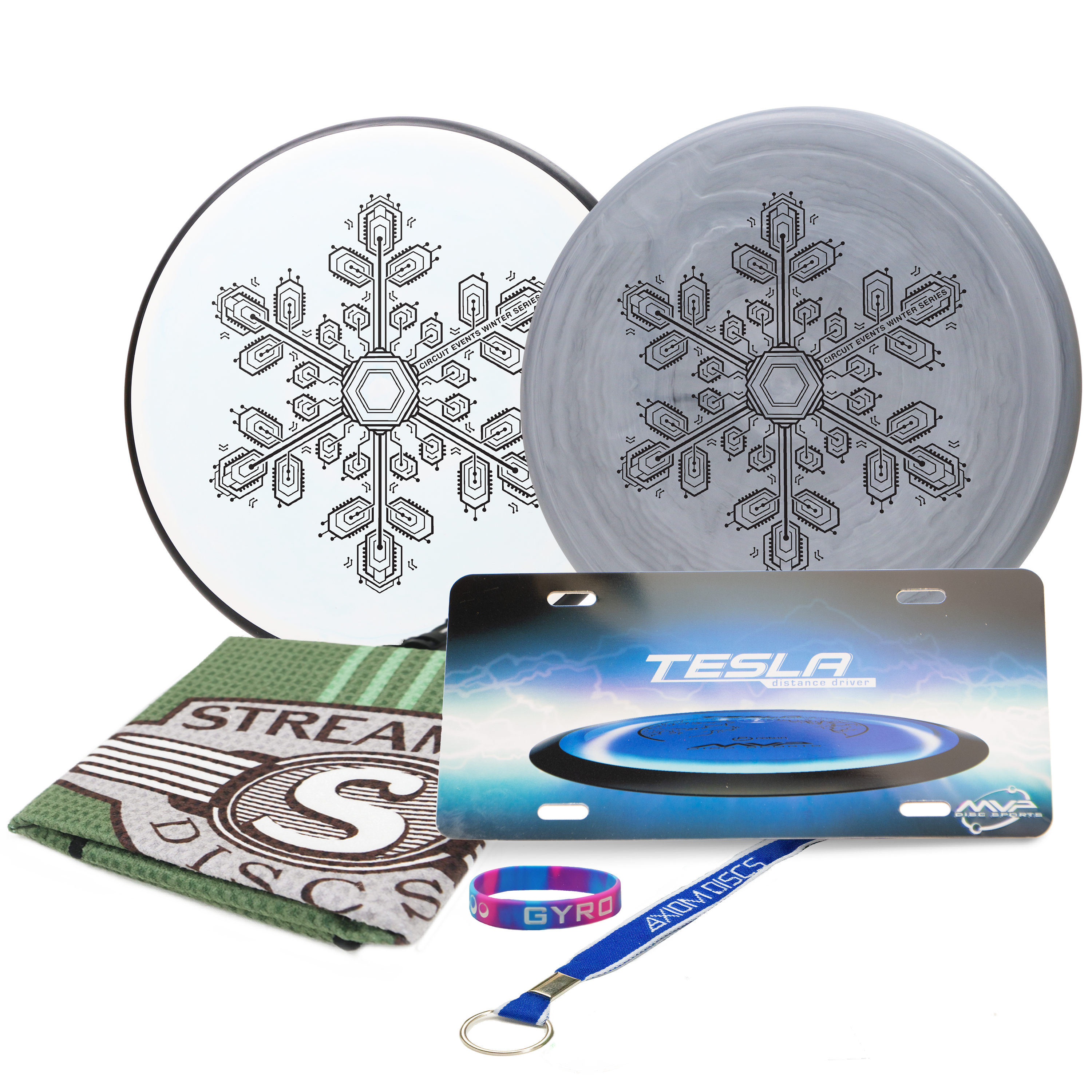 2020 Winter series will feature our much sought after Black metal Coordinator trophy, and Gold Metal Event Winners Trophy
About the Player's Pack Discs:
MVP Electron Entropy
Dependable overstable flights, now making its debut in Electron Plastic
Modern Profile designed for Backhand and Forehand grip
Speed 4 | Glide 3 | Turn 0 | Fade 2.5
Streamline Electron Stabilizer
Overstable control with a modern grip and feel
9.5mm Rim Putt & Approach Class
Speed 3 | Glide 3.5 | Turn 0 | Fade 2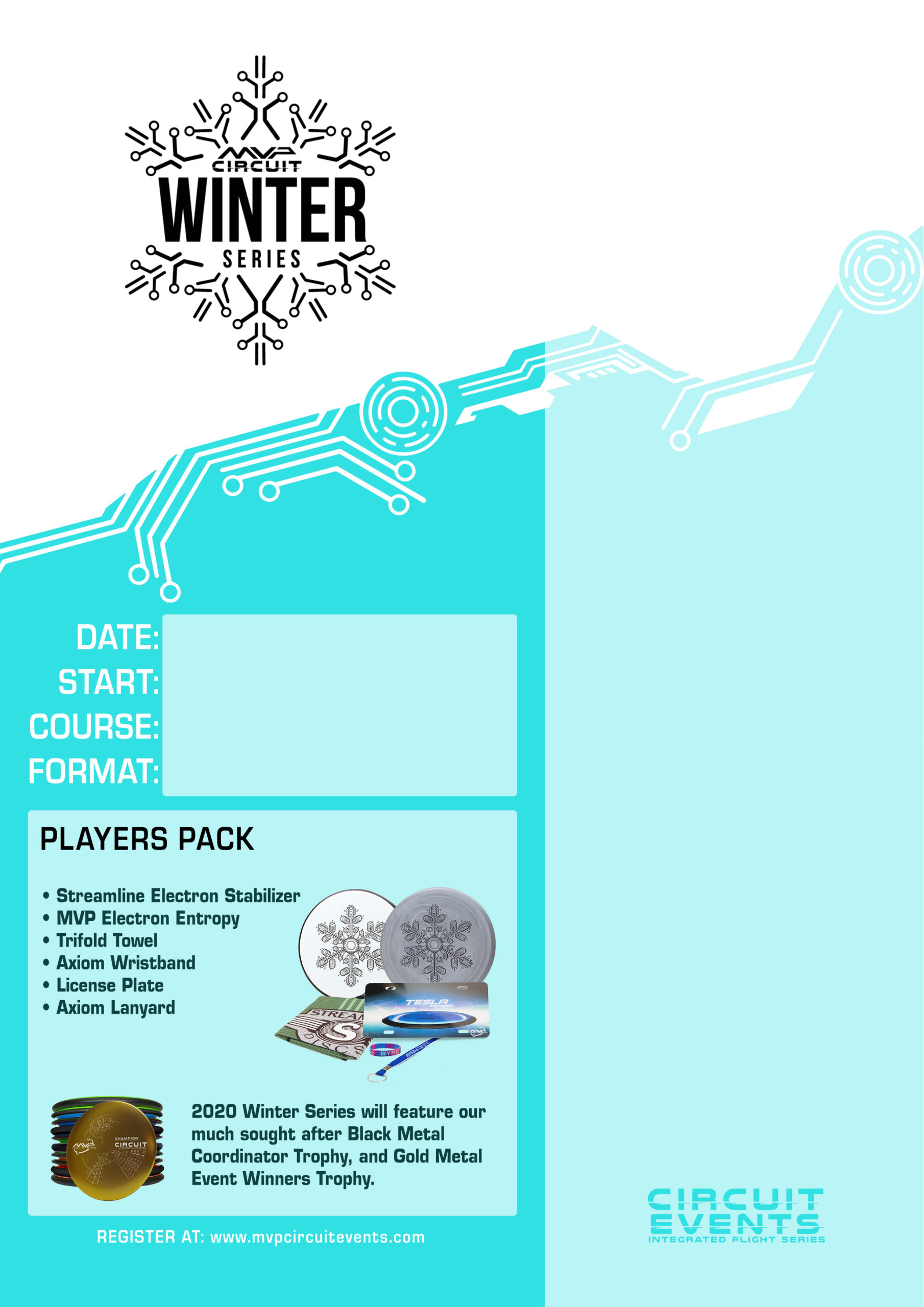 2019 Prize Packages
With an increase in the size of the player's pack, we have changed the Prize Packages to an optional purchase. TDs will still receive a complimentary player's pack, all-metal event coordinator trophy, and Circuit Challenge Winner's trophy.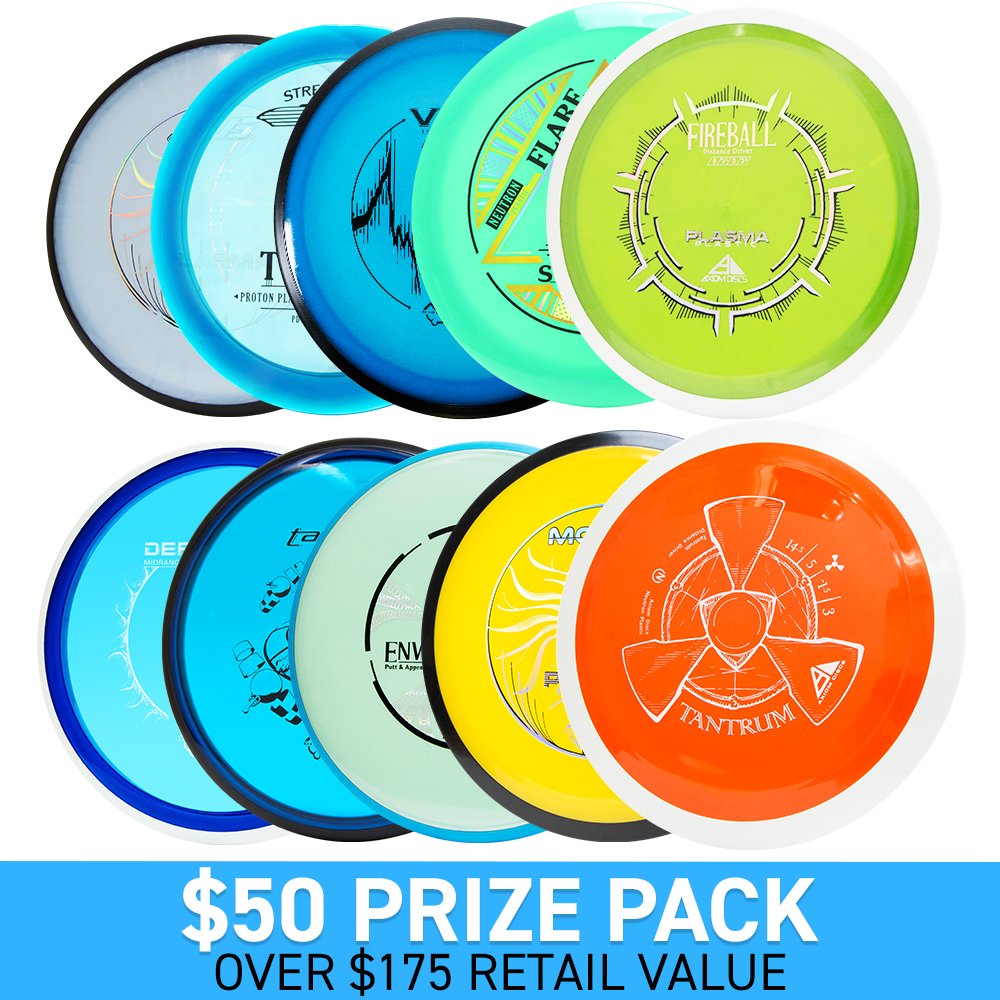 $50 Prize Pack Includes:
– 10 Pack of Assorted Discs
– Mix of Premium and Electron
– Stock, Missprint, and Specialty Stamps
– MVP, Axiom, Streamline Models available
Retail Value: $175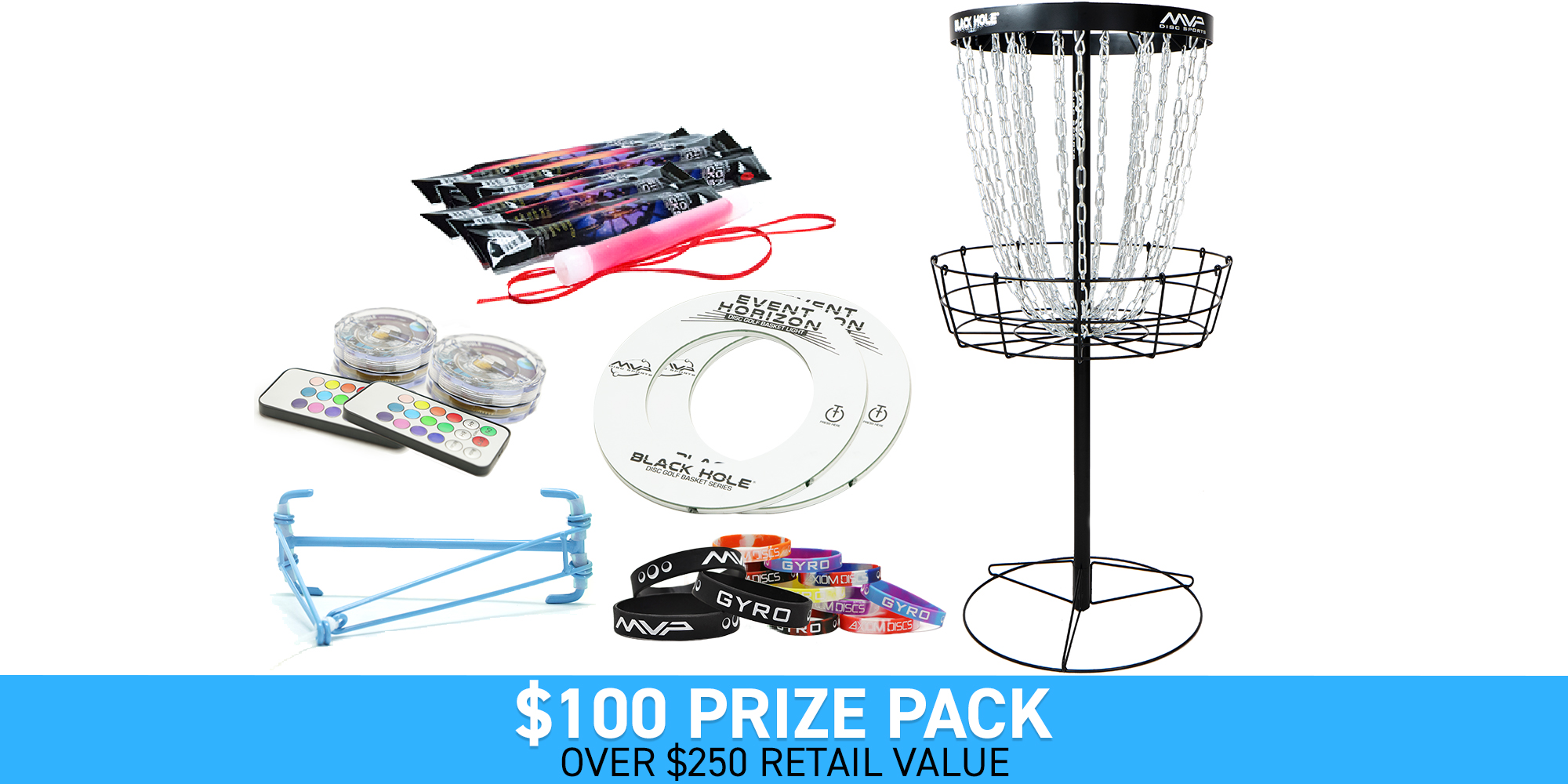 Prize Pack #1 Includes:
– Black Hole® Pro Basket
– 2 Pack of Event Horizon Basket Lights
– 12 Pack of MVP Fusion Sticks
– 12 Pack of Silicon Wristband
– Hive Disc Claw
Retail Value: $250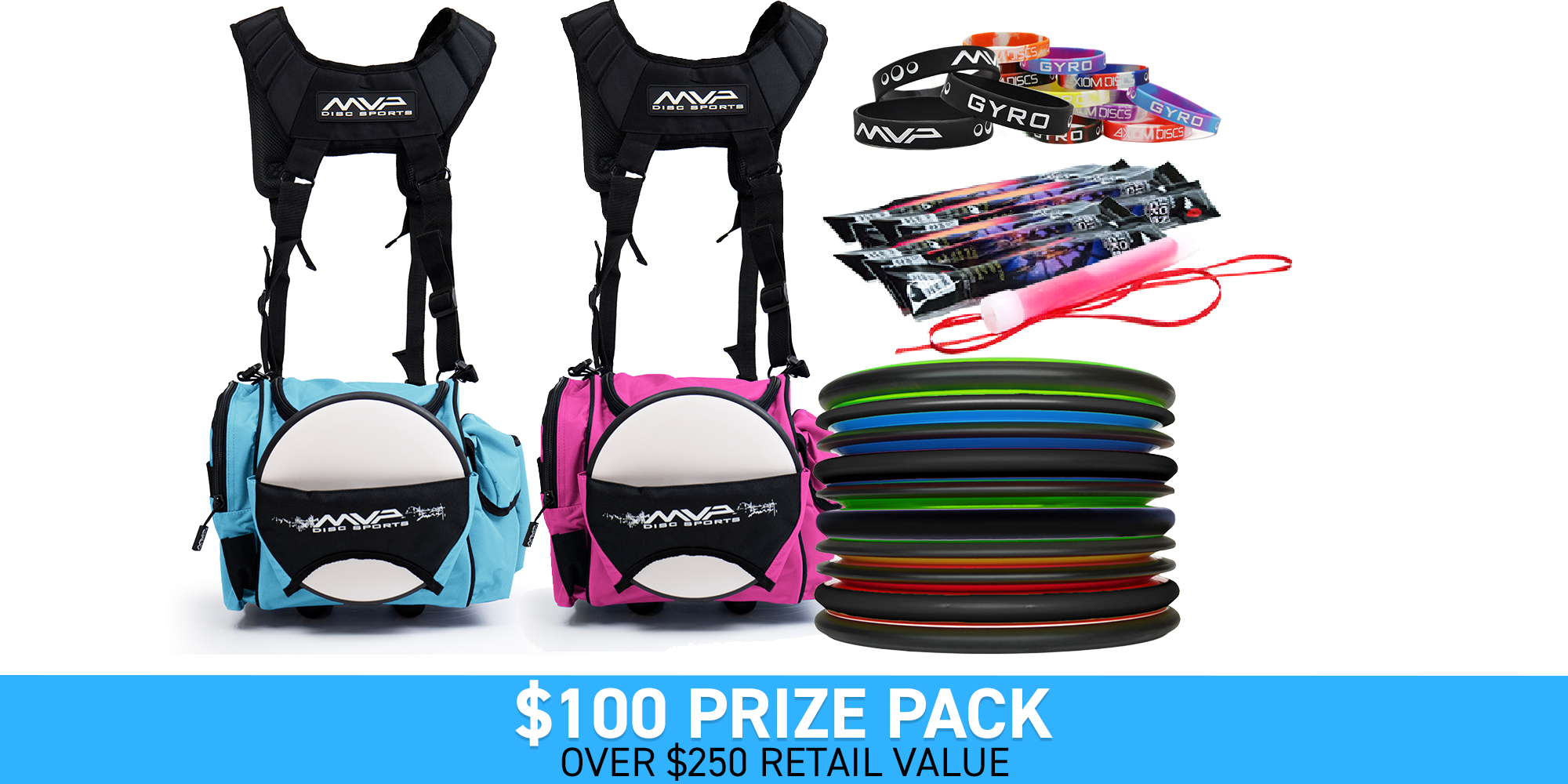 Prize Pack #2 Includes:
– 10 Pack of Assorted Discs
– MVP Beaker Bag and Quad Straps
– 12 Pack of MVP Fusion Sticks
– 12 Pack of Silicon Wristband
Retail Value: $250
Players Pack Policy
MVP created Circuit Events with the goal of providing a unique environment for both players and event coordinators alike. These events are designed to give clubs, organizations, fans, and coordinators the ability to have a unique way to raise funds and have a great time. At the same time MVP wants to promote local disc golf and continue to grow the sport.
For this reason, Circuit Events players packs are not allowed to be pre-sold online prior to an event. Event coordinators are welcome to sell any leftover packs from their event, but we ask that TDs refrain from pre-selling packs online. We want to encourage players to go to a local event in order to receive these limited offerings, and this policy helps promote local participation. This policy is not part of an agreement or contract; it is simply a statement of our policy. If an event coordinator does not abide by this policy, then we may decide to not allow them to run Circuit events.