MVP Circuit Events proudly offers a wide selection of event packages uniquely suited to the needs of tournament directors and event organizers. This ' Tournament In a Box' will connect your players with premium MVP and Axiom discs, special releases, and possible prototypes before the stock release. Learn the details of each MVP Circuit Events series below to decide which is right for you as a Director or Player.
Minimum registration for a Circuit order is 25 players packs.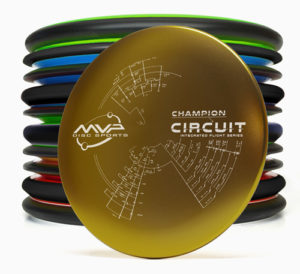 As an Event Director, you will be able to order Player's Packs and additional merchandise at an excellent wholesale rate.  If you intend to sell extra discs, the Putter Olympics, Driver Showcase, and Macro Challenge do allow for additional prizes and vending opportunities, including unreleased Circuit-stamped discs.  Each event will also feature a unique Trophy offering, and some events will include a prize pack.
We will reach out to you 2 weeks prior to your event with an MVP Circuit Order Form, so you can order your player packs and additional merchandise. Feel free to ask your player base during promotion what type of additional MVP merchandise they would like to see!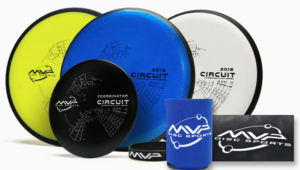 In your Event Supplies order, you will receive all the Player's Packs and prizes required to run a Circuit Event, but the event format does allow for additional prize and vending opportunities. Therefore we encourage Event Directors to bring in additional (non-disc manufacturer) sponsors for your event.  These could be local businesses, disc golf retailers, clubs, or individuals.  This allows you to offer your participants more bang for their buck, as well as bring in additional fundraising.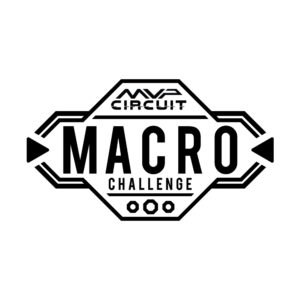 Macro Challenge
The MVP Macro Challenge brings a big twist to scaled-down disc golf: the Macro Tesla bombs on full size courses.
The Macro Tesla is a 15cm version of the popular Tesla (21.1cm) distance driver, and its form factor allows it to be thrown hard and far.  It's a thrilling experience for even veteran disc golfers, as you just don't see "mini" discs fly this far.  Along with the Black Hole® Macro Basket, the Macro Tesla can turn your course or practice area into a fun new Macro Challenge.
Circuit Event Coordinators have the option to add a Macro Challenge to their event.  Setup is easy, just add a Macro Basket and you've got the beginnings of a Macro course!  No need to shorten up the holes, simply grip your Macro and let it fly!
Ask your Event Coordinator to run a Macro Challenge.
Circuit Coordinator Print Pack