The MVP event staff is here to provide you with all of the resources and support required to host a Circuit Event. This "Tournament in a Box" will provide you with a fun format, registration assistance, marketing materials, players' packs, and prizes. Your players will receive special edition MVP, Axiom, and/or Streamline discs, an opportunity to compete in an unique tournament with your local GYROnauts (MVP fans), and a chance to win a special prize package. Check out the descriptions of the Circuit Challenge and Space Race to decide which format you'd like to offer.
Tournament Director details:
The 2023 Circuit Event season has come to a close and the 2024 dates will be announced in the spring
A Disc Golf Scene template will be provided for you to fill out the details and start registering players
Minimum of 24 registrations required to run a Circuit Event
An order form for your players' packs and prizes will need to be submitted at least two weeks before your event
The Proton Watermelon Hex (available while supplies last) will be made available to purchase and be used as prizes or as a way to raise money for your event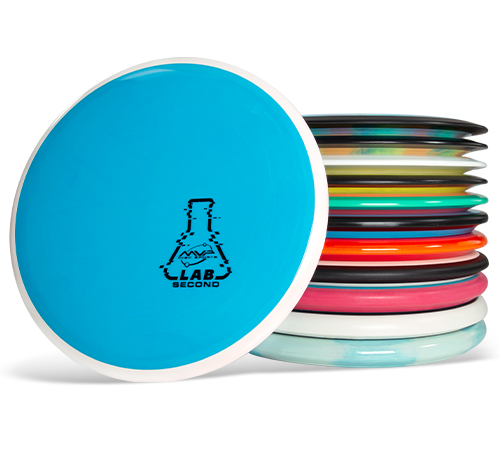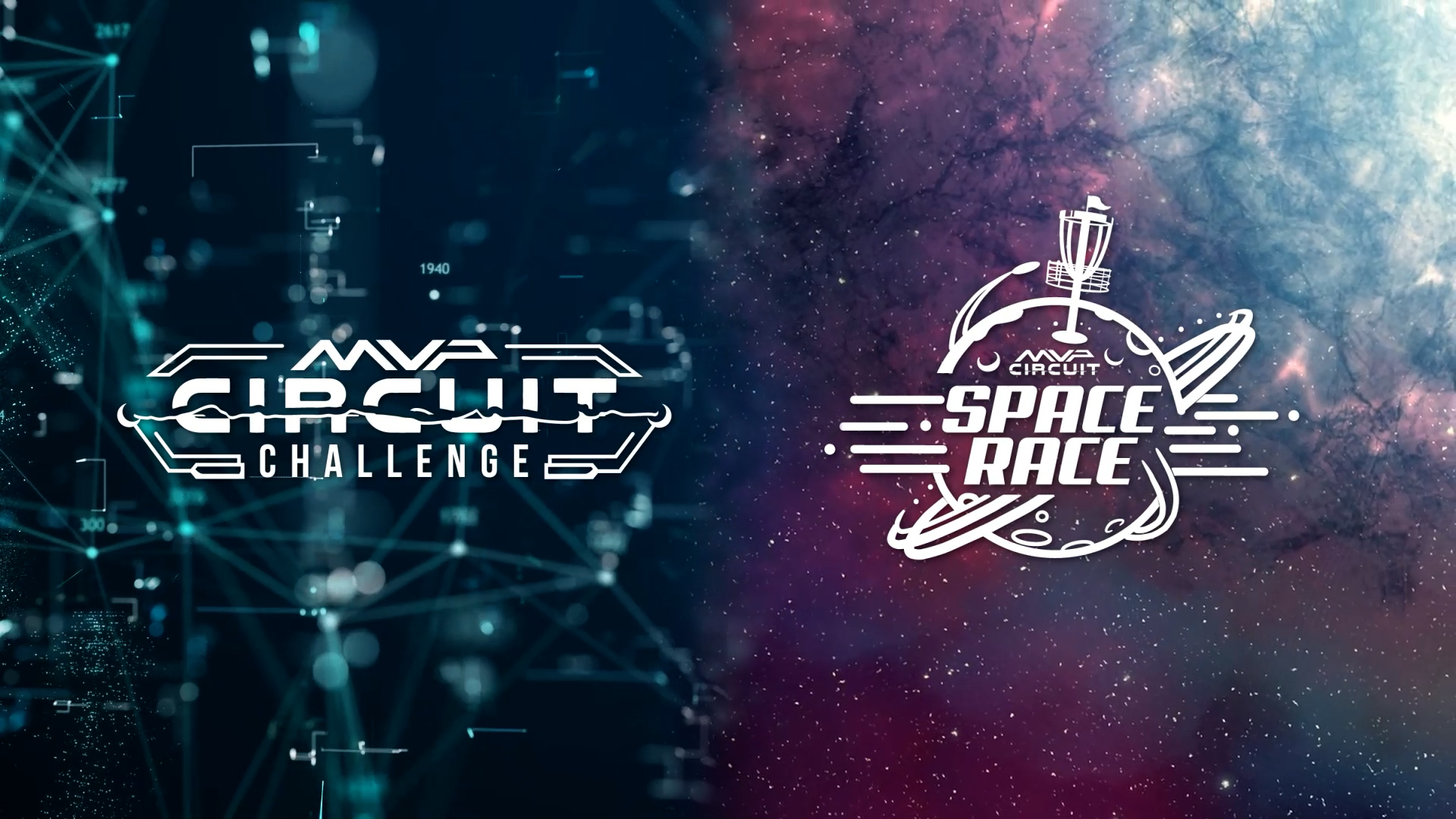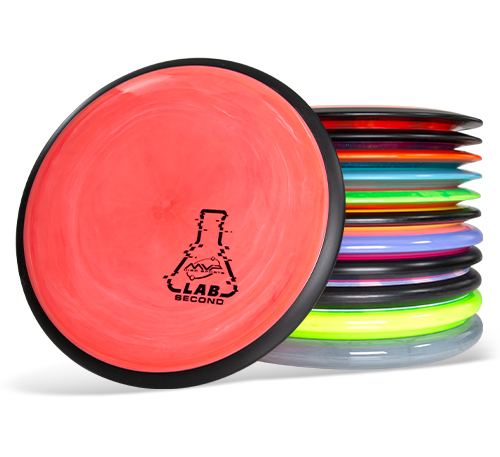 Circuit Prize Packs
Each Circuit Challenge will receive an awesome prize pack of 12 Lab 2nd discs in a variety of molds and plastics — a perfect reward for an event focused on growing the sport! Lab 2nds are discs with cosmetic defects, but they'll fly as awesome as they were designed to.
Event coordinators are encouraged to use these discs as prizes, giveaways, CTPs, raffles, etc.
Axiom Hex: Watermelon Edition (while supplies last)
The promotional Watermelon discs are designed to give you a unique and fun disc offering to accompany your event. Whether for event promotions, giveaways, raffles, or CTP prizes, these promotional discs can be purchased alongside your event order.
Watermelon discs have been highly sought after items over the years, and we are beyond excited to welcome you into the melon patch with the Watermelon Hex! With a speed of 5, glide of 5, turn of -1, and a fade of 1, the Watermelon Hex is an awesome slightly understable midrange — if you decide not to store it away as a collector's item, that is!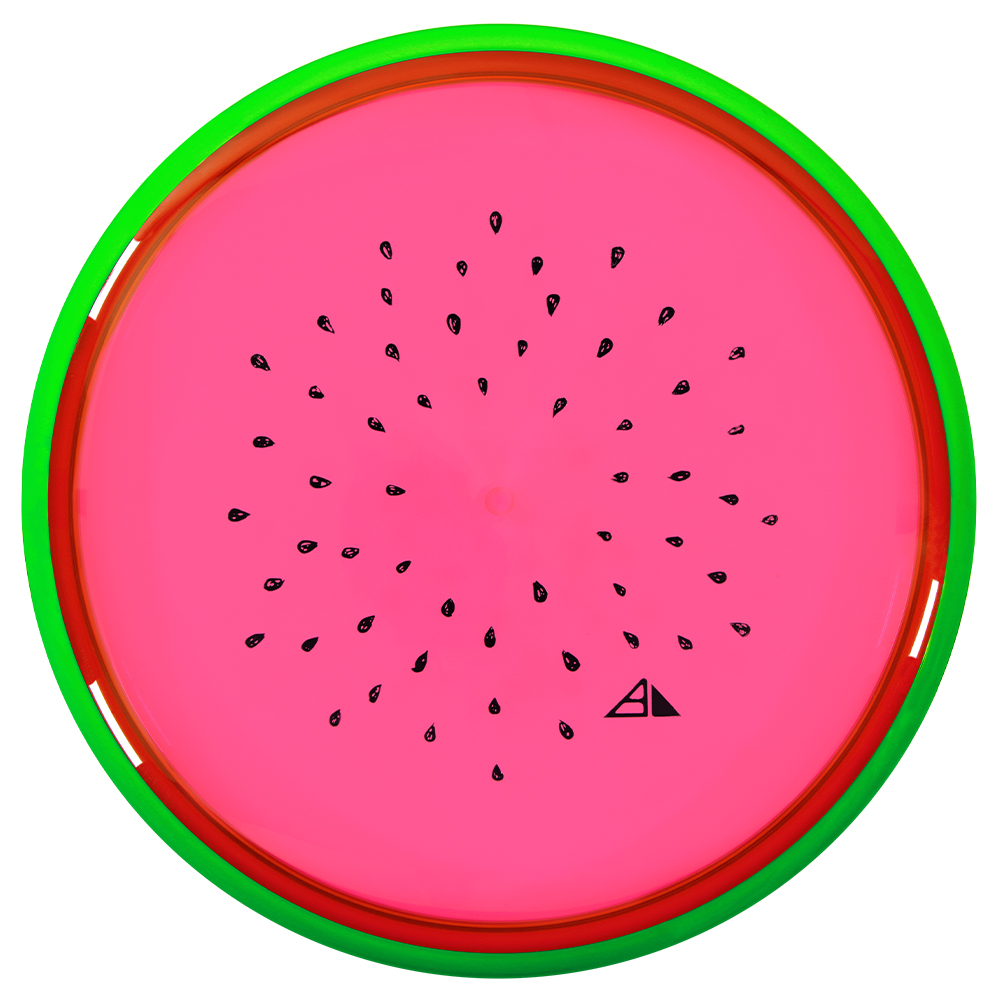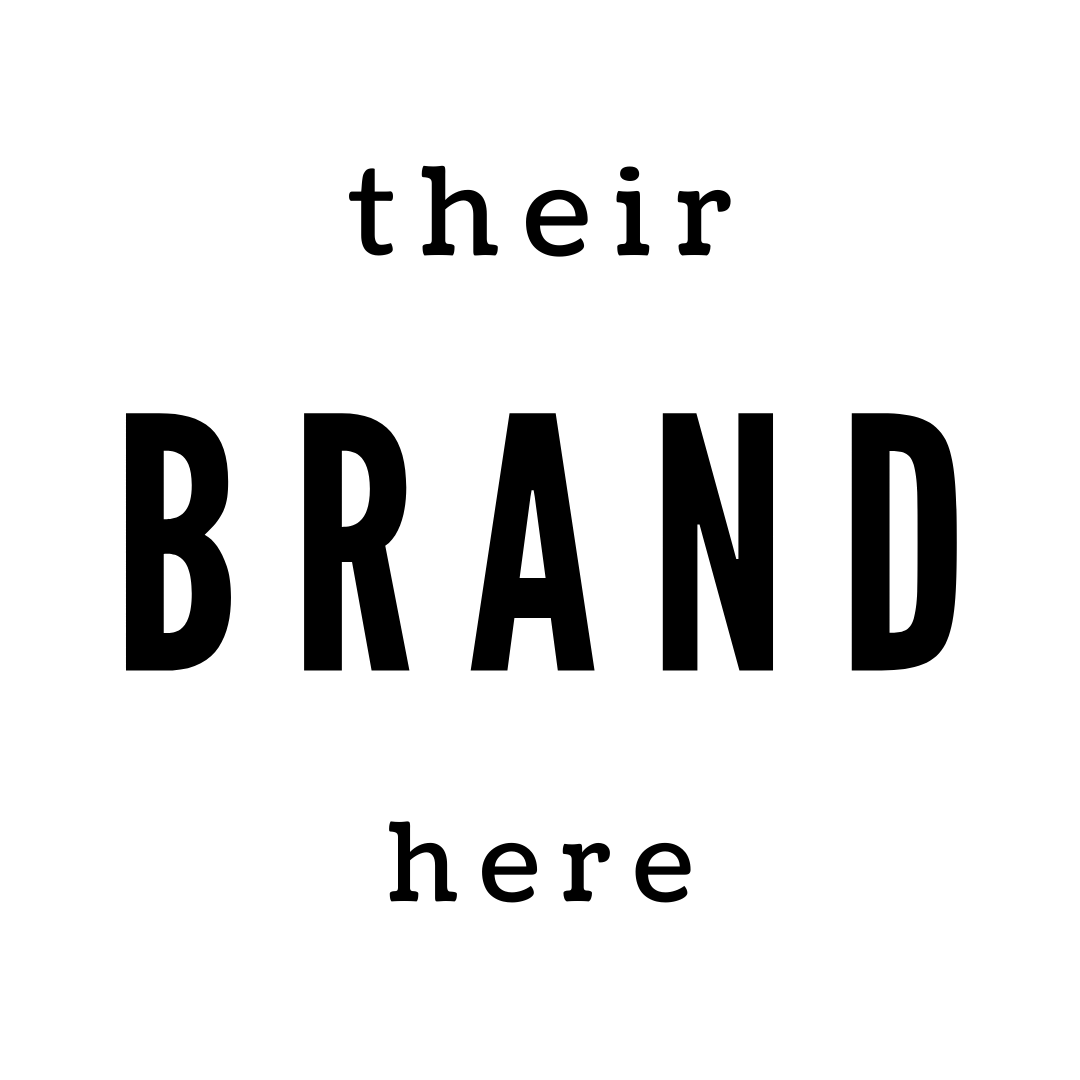 Tournament Directors are encouraged to go out into their local community and find some other (non-disc manufacturer) sponsors as well. These can be local businesses, restaurants, disc golf clubs or even individuals. Those additional sponsorship dollars can go to upgraded prize packages (see below) or giveaways for your players. The sponsors can be recognized on the tournament flyer that MVP will provide and also on-site at your event with a table (optional), on social media posts, and via announcements. MVP Circuit Events recommends focusing on selling multiple small sponsorships for $100 each rather than asking for the big title sponsor, but if you can get a big money title sponsor, then by all means do it.