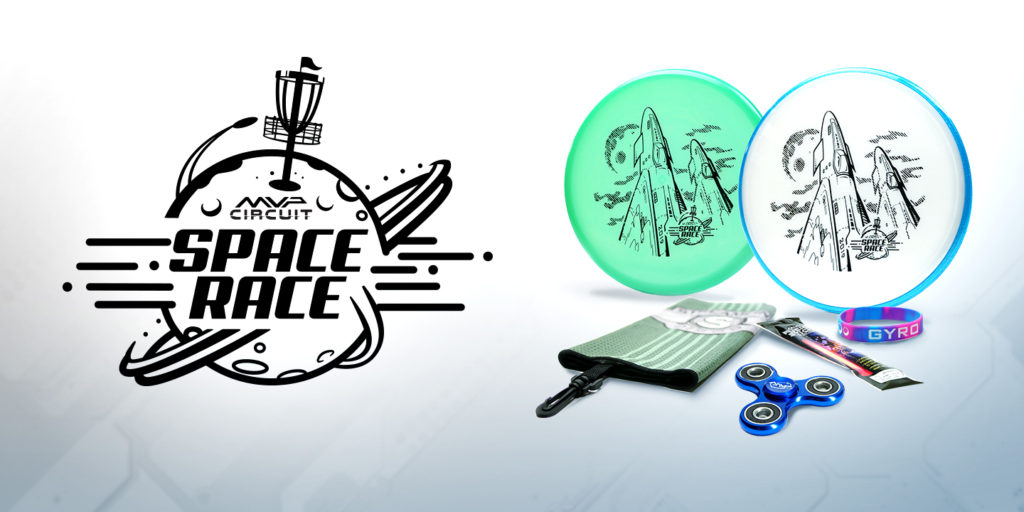 The Space Race is designed to be a fast-paced, no holds barred, race to the chains. This event can be structured with shorter tees, alternate basket placements, or even extra baskets to increase the chances of those glorious Aces! Make the event your own by allowing one or two shots from the tee or other course rules, and may the most aces win!
Let the 2019 MVP Space Race begin!
This year we have two fan-favorite break out discs with the Streamline Pilot in Eclipse Glow Proton and the Axiom Pyro in Prism Plasma plastic!!
The Space Race Series is available to be run September 21st through November 17th, 2019.
The MVP Space Race Player's Packs also include a Streamline Sublimated Towel, Fusion Glow Stick, Axiom Wristband and MVP Fidget spinner.
Recommended entry fee for a Space Race is $26
The 2019 Space Race event discs are made even more special with special edition stamp art from guest artist Michael Ramanauskas. His stamp depicts a pair of shuttles fueled up and ready for launch!
Space Race Player's Pack:
Axiom Pyro in Prism Plasma Plastic
Streamline Pilot in Eclipse Glow Plastic
MVP Streamline Towel
MVP Fidget Spinner
Axiom Wristband
Fusion Glow Stick
The Space Race will also feature a unique gold metal Champion trophy. Event organizers and TD's are also given a complimentary Players Pack and black metal Coordinator trophy.
2019 Prize Packages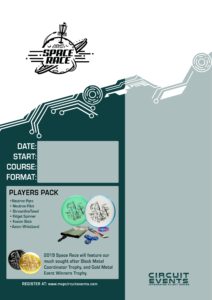 With an increase in the size of the player's pack, we have changed the Prize Packages to an optional purchase.
TDs will still receive a complimentary player's pack, all-metal event coordinator trophy, and Circuit Challenge Winner's trophy.
As with previous years, MVP has always pushed the envelope with new and exciting discs and features. This year is no different. In addition to the extra event options such as the putting competition, and drivers showcase, MVP is proud to announce:
Optional Prize Packages:
$50 – 10 Premium Disc Assorted Pack
$100 – Events Sponsorship Pack  #1
$100 – Events Sponsorship Pack #2
---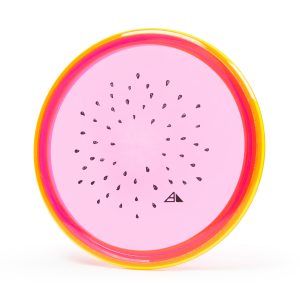 And the 2019 Watermelon is… PRISM PYRO!
During the 2019 Circuit Challenge, the Limited Edition Watermelon Prism Proton Pyro disc will be available. The Watermelon Prism Proton Pyro will be breaking new ground with the series adding the transparent core and rim combination giving this run a unique candied look.
Watermelon Prism Pyro – Circuit Event Fundraiser